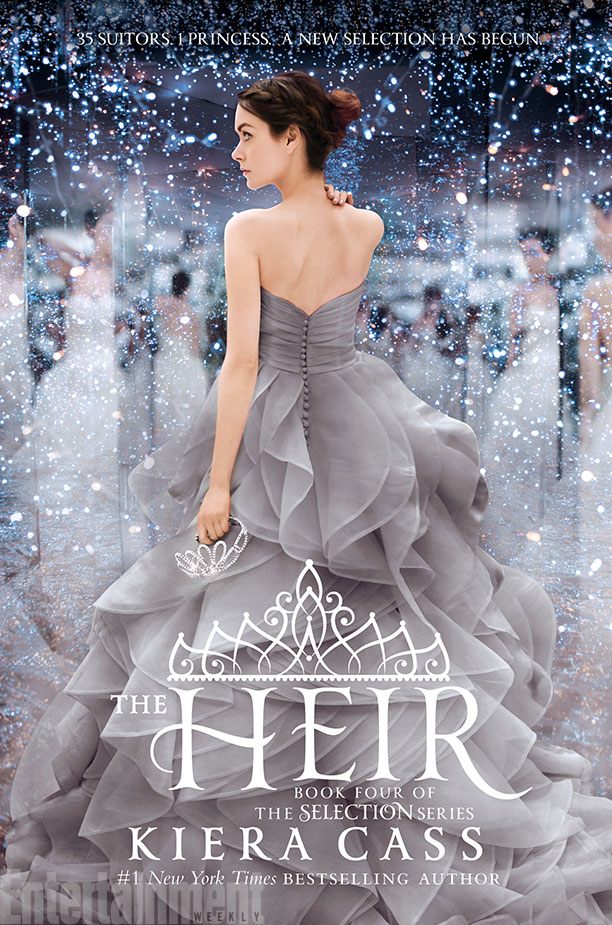 Eighteen years ago, America Singer entered the Selection and won Prince Maxon's heart. Now the time has come for Princess Eadlyn to hold a Selection of her own. Eadlyn doesn't expect her Selection to be anything like her parents' fairy-tale love story...but as the competition begins, she may discover that finding her own happily ever after isn't as impossible as she's always thought (from Amazon).
I was really looking forward to this book, and I just knew in my heart I would be disappointed. From reviews I'd read, it didn't seem that great. But I wanted to give it a chance. I only read the Selection series last year, just before The One was released, because I had been put off it for so long by reviews. I had fallen in love with those books, and I thought perhaps it would be the same for The Heir.
I'm very disappointed to say that it wasn't. Eadlyn wasn't that bad as a protagonist, just a bit obnoxious, but she's a Princess with an ego and I've had worse lead characters. I'm just sad I didn't see any of the character growth from her I needed to engage with her.
There were just so many characters for me to connect with anyone. So many pointless characters frequently cluttered the scenes, and Cass' attempts with shout-outs to the previous trilogy cast just felt forced. I did think Henri was sweet, and Kile's interactions with Eadlyn humanised her a little bit, but that's about it.
The plot itself was just empty. If there had been more going on, perhaps this book would have worked better, but things just seemed driven by the Selection and the road went nowhere. It just didn't work for these books the way it did for the first three, and it's probably because of the characters. As occasionally whiny as America was, I grew to love her. I was just indifferent to Eadlyn.
I had thought, even if I hadn't enjoyed the book, I would have liked seeing how America and Maxon aged. I thought I would be excited to see how they grew up, how their court developed, how they brought about the changes they were both so passionate about. I was disappointed with their character development, because they just seem so one-sided and old now. And that ending was just appalling. What the hell am I meant to do with that?
I won't be buying the next one, that's for sure. It will gnaw at me I don't have the complete set, but there's no way I'm paying for another book to be disappointed by. That's not to say I won't read it - if I can find a copy in the library or borrow it from a friend, I might. Just to get some closure with the ridiculous ending of this book.