Set to the music of popular hit songs from the 1980s. A beautiful coastal village, present day Italy. After a whirlwind romance, Maddie is preparing to marry gorgeous Italian Raf, and has invited her sister Taylor to the wedding. Unbeknownst to Maddie, however, Raf is Taylor's ex-holiday flame, and the love of her life (from IMDb).
When I chosen to watch this movie, it was because it was on Netflix and looked like a silly chick flick. I was well-aware most people who saw it thought it was a disappointment and poorly written, and I get what they mean when they say that, having now watched it myself.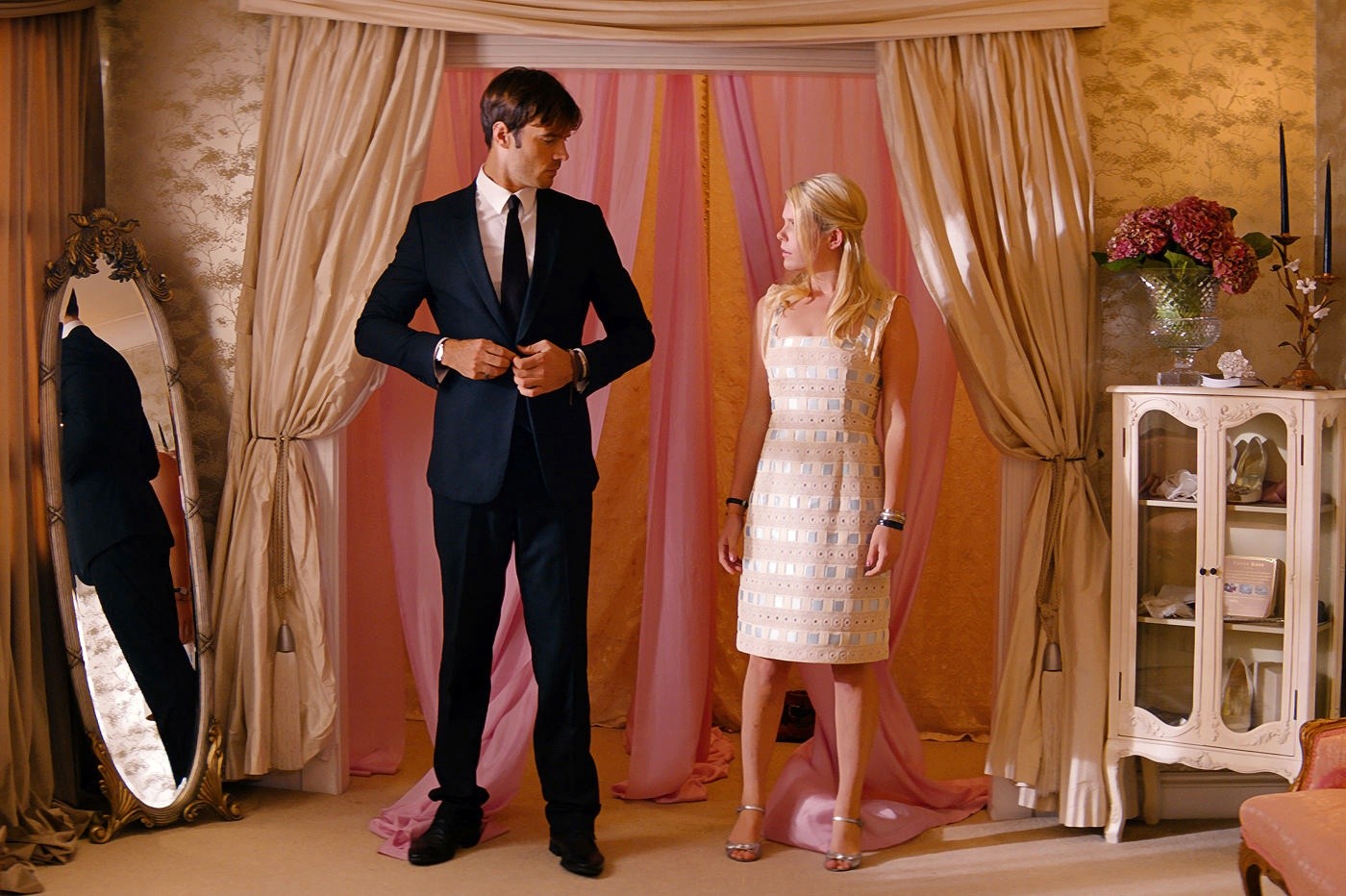 The plot itself isn't actually that bad: a typical chick flick plot, and they're generally always a little ridiculous. That's what makes them good, though; chick flicks are a break from real-life romance, where you can live in a world filled with Prince Charmings. There's always a market for chick flicks, especially chick flicks that are also musicals. So if it had executed correctly, this movie could have actually done quite well. Unfortunately the script lacked an edge, a depth. Something to make it stand out and engage the audience the way a chick flick should.
Our leading lady is Taylor, a young woman from England who likes to have direction in her life and isn't a particularly spontaneous person. She likes planning and has just finished working towards her university degree, so she has clear plans for her career. Then we have her sister, Maddie, who couldn't be more different; open to falling in love and new experiences. Maddie came to Puglia on Taylor's recommendation five weeks before the move began to get over her ex-boyfriend Doug, and is now getting married to some other guy, just because.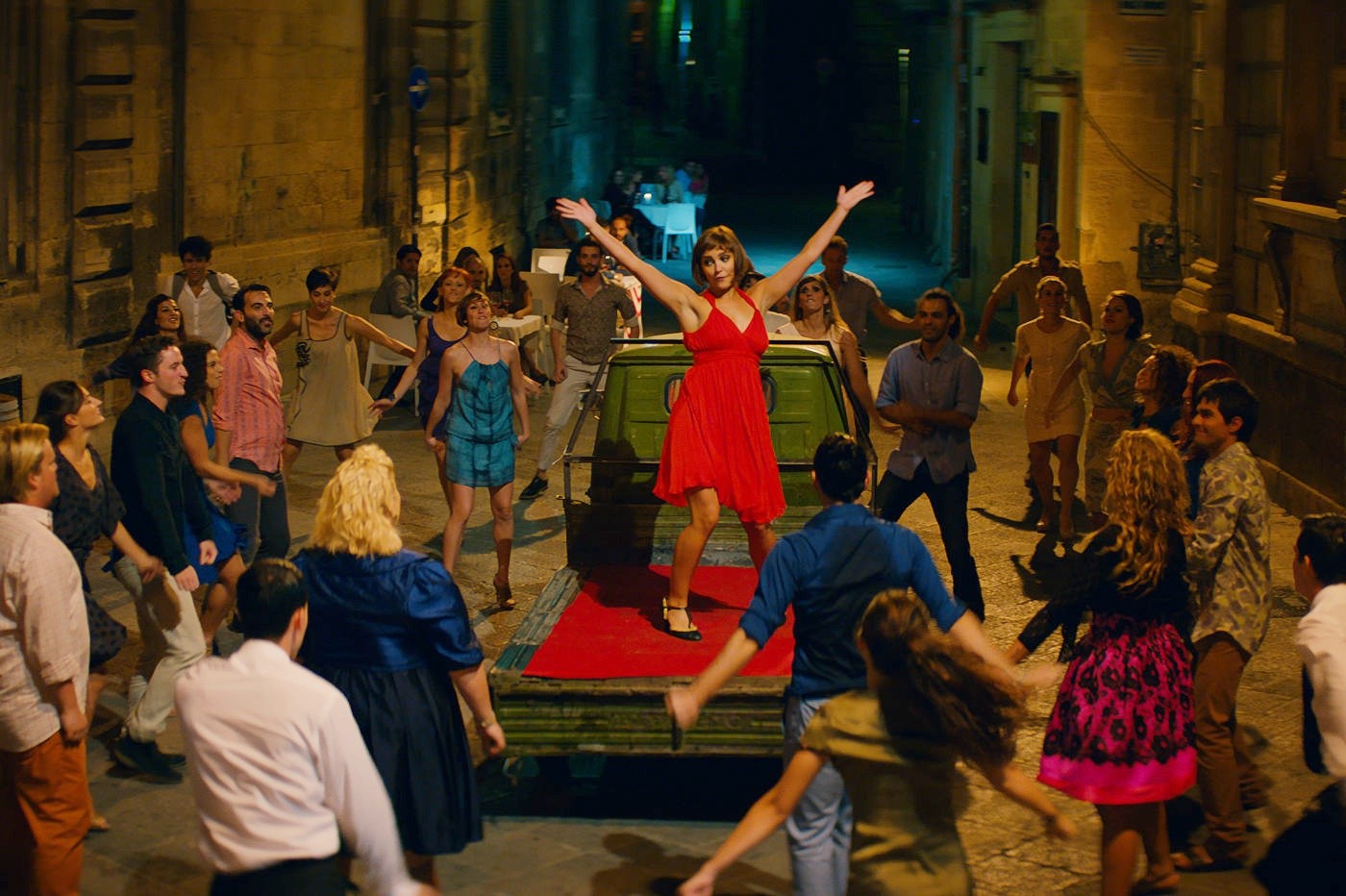 Maddie lives in the moment, whereas Taylor has always been more guarded. It's why Taylor and Raf didn't work out three years ago, and nothing much has changed since then, except they never quite got over the heartbreak. The movie then follows Taylor trying not to let her sister figure out what Raf used to mean to her, as well as try to finally get some closure on their relationship, and it follows Maddie trying to find herself. She has jumped from one guy to another, marrying him because he asked, as she's wondering what she actually wants, if she'll regret marrying Raf or if she wants to get back with Doug. Maddie is the kind of girl who defines herself by the guy she's dating, and there's always girls who can relate to that.
For some reason, it seemed like nothing actually happened in the film when I thought back over it. Things just progressed too quickly and the dramatics you'd expect from both a chick flick and a musical were missing. You can't cut out all the silly tropes of the romantic comedy genre if you're trying to market the movie to the same audience - that's just silly. Taylor and Raf have a believable chemistry as exes who are still in love with each other, and there was somewhat of a sisterly vibe between Taylor and Maddie. The supporting cast was pretty good, especially Lil who was the sassy best friend (a trope they actually stuck to, and unsurprisingly it paid off for the film). The character of Mikey offered nothing toward the advancement of the film and was dead weight, and it was clear his only purpose was to even out the numbers in the cast for dance routines. Doug was both a creep and a stalker, and I hoped Maddie would just walk away.
The songs and dance routines the film actually offered were so-so. No song particularly stood out as something I needed to download, so they could have made better choices. The 80s had some truly amazing music, and it just wasn't represented which was a real disappointment. I'm not that big a fan of Madonna or Whitney Houston, and considering those two songs are the first few it didn't really start on a good note. I liked most of the others, but they didn't always work with the scene. My favourite song was the cover of Cher's 'If I Could Turn Back Time' sung by Taylor and Raf, and Raf's random spoken part of the song had me in stitches. It was just so out-of-the-blue and strange. The supposed 'mash-up' of 'Girls Just Wanna Have Fun' and 'Wild Boys' set on the hen/stag night wasn't a mash-up at all; just two songs recorded at different times and cut into each other with no overlap or harmony. It was actually very shoddy work, and the worst song vocally out of the soundtrack even though I like both songs on their own.
The worst song on the soundtrack was performed at the end and it was Wham's 'Wake Me Up Before You Go-Go' which to me wasn't an impressive song to end on. It didn't link with the ending, and the actual end of the film was left quite open. It didn't seem to be intentional, more like the writers just had no idea how to end it. There were so many questions left unanswered. What were Taylor and Raf going to do now? Stay in Italy or go back to England? Where they going to go travelling like Raf wanted? Where was Maddie going to go now she had decided to be single for a bit? All the writers needed to do in the final scene was skip a month or a few weeks. The song could have worked better if the friends had reconvened on the beach and shared their stories through pictures or something. It wouldn't have taken much to tie up the loose ends.
So yes, personally I find the premise of this movie promising, and it really did have potential. It just never really reached it. On the other hand, Puglia (the place the movie was filmed) is absolutely beautiful and I've now decided I must go there.