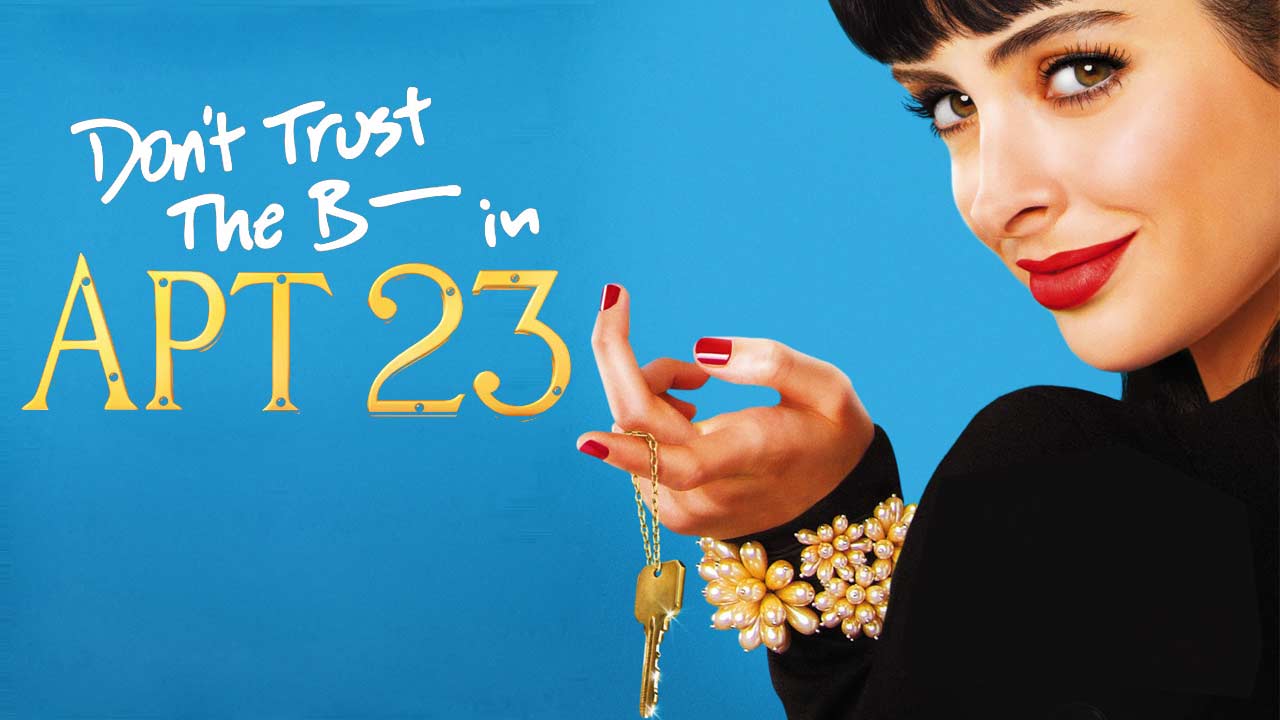 The series follows June Colburn as she moves from Indiana to New York City to pursue her dream job - until she finds out that it no longer exists, and she ends up moving in with a bon vivant party-girl named Chloe (from IMDb).


2012 was a good year for TV, giving us great shows such as Scandal and Arrow. However, having a lot of very strong shows meant the ones that were slightly more of a niche concept were overshadowed. Don't Trust the B---- in Apartment 23 was sadly one of those shows. From its debut, I fell in love with this show, because it was so funny and honest and out there.
June is our young twenty-something who moves to New York for her new exciting job in finance. She's worked her whole life to get ahead, for an opportunity like this, and she is so ready to give this new life her all. Then everything goes to shit; her new company goes out of business, she can't afford her new apartment so has to take a job at a coffee shop and needs to find a new place to live. That place turns out to be in Chloe's apartment, and after Chloe's plans to con June out of money backfire they end up becoming friends, and that's the beginning of June's journey into Chloe's crazy world of no inhibitions and bitterness. Along for the ride are Chloe's best friend, a fictionalised version of James Van Der Beek (played by James Van Der Beek), James' PA Luther, Mark who works with June at the coffee shop among others.
Throughout the show, we see June grow into a far more confident woman, someone who won't take crap from people because she's trying to be everyone's friend. Chloe doesn't give two shits who she offends when she's being truthful, and being friends with June softens her a little. Chloe's only real friend before this was James, who is as self-involved and bitter as she is, so June represents a change as she is a nice person.
Their friendship feels very real for me; it is mismatched but it works. This is how I feel my longest-standing friend and I act around each other, and from the other side I'm sure this is what our friendship looks like to people. She is frequently happy and sociable, and I hate the world and rarely show emotion past apathy or resentment. Somehow our friendship works, and the same can be said about this show.
After Chloe and June's friendship, Chloe and James' is a close second. If this was any other show, I'm sure the writers would have turned it romantic cause in most TV shows girls and guys can't just be friends. But in this they're platonic soulmates, and again that's just so relatible for me. I have a guy friend who is my James Van Der Beek, and we just hate things together. Chloe and Luther, James' assistant, have an antagonist relationship because they both want to be the most important person to James but respect the other's ability to stay in his life.
I've watched it numerous times from start to finish, and it's never not funny. It's now on Netflix, so I've watched it at least twice since that happened. The fact there's never really much of a story arc is a good thing, because it means you can enjoy each episode for what it is; a fun story of some mad friends. No matter what episode you sit down to watch, you can catch the story and just enjoy yourself. I was very upset to discover it had been cancelled after just 26 episodes, but I suppose it ended on a high. It would have probably been more upsetting to watch it go downhill, but I can still be pissed.
If you haven't heard of this show, shame on you. If you've heard of it but haven't watched it, what have you been doing with your life? The cast is great and it's so easy to watch, so why not give it a go?