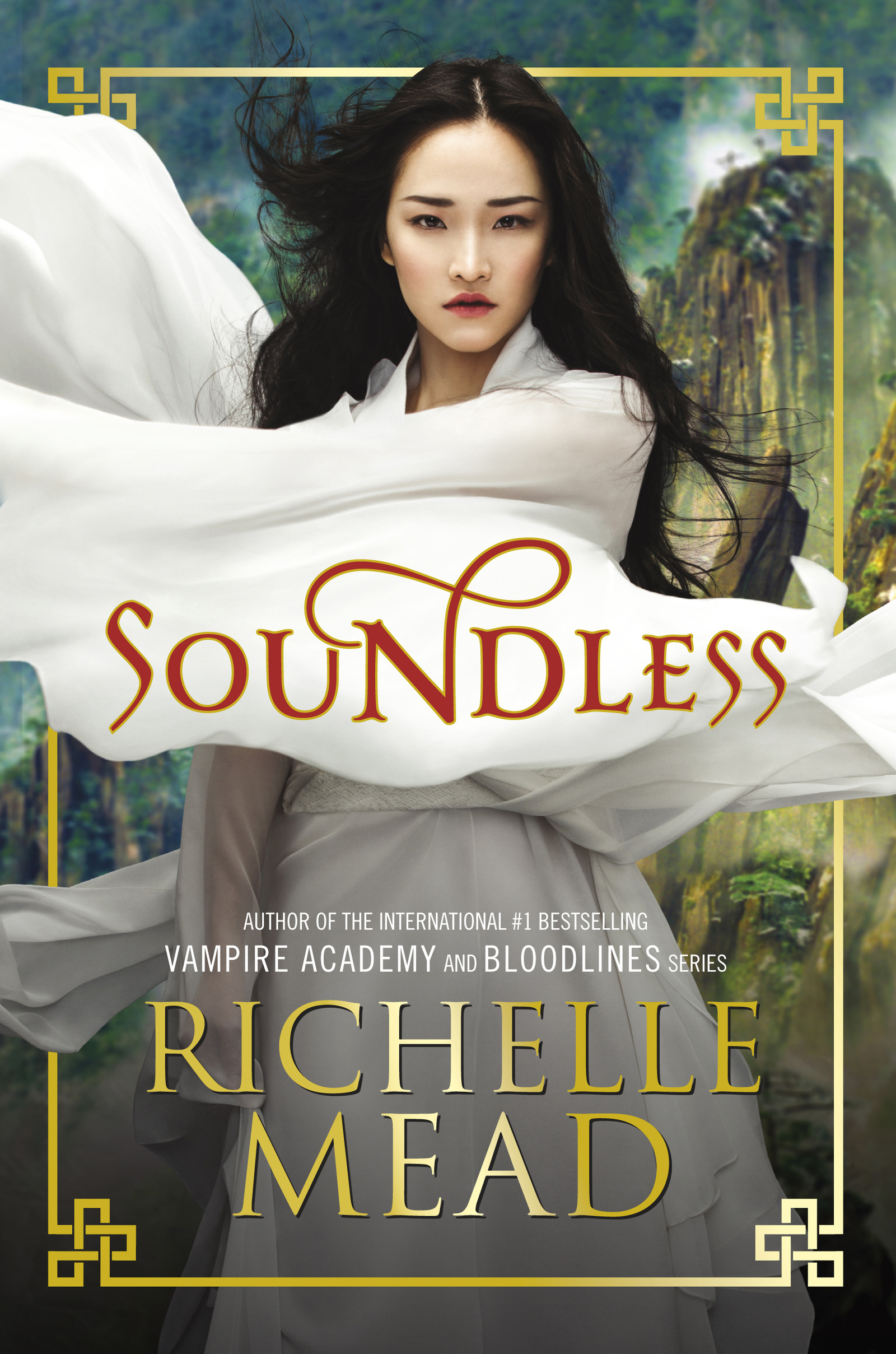 For as long as Fei can remember, there has been no sound in her village. Her people are at the mercy of a mysterious faraway kingdom, which delivers food in return for precious metals mined from the treacherous cliffs surrounding them.
When villages begin to lose their sight, their rations shrink and many go hungry. Fei's home, the boy she loves, and her entire existence is plunged into crisis, under threat of darkness and starvation.
Then Fei is awoken in the night by a searing noise, and sound becomes her weapon... (from Goodreads).


Finally making some progress on my February to be reads. At this rate, my March books might not have to be read in April. Not going to lie; I bought this book because Richelle Mead wrote it. I am a very big fan of the Vampire Academy series, less so of the Bloodlines one, and have been eager to get back into Mead's writing. Plus the cover is very pretty. I had absolutely no idea what it was about, but it did sound interesting enough.
The 3 star rating doesn't mean that I was disappointed with this book; I was just a little underwhelmed.
Soundless
isn't bad in any means, but I wouldn't say it's particularly memorable either.
Fei is our heroine, and she has been educated to be an artist in her world. There aren't many careers in her village, which is a mining colony, so mining is the majority of the work. If you're lucky enough to be gifted, you have the chance of creating paintings to lift the morale of the villagers and it's a very prestigious tradition for their people. Orphaned as a child, all Fei really has is her sister Zhang Jing and they were both offered the opportunity to be an artist.
This way of life has been all Fei really knows, her place in the world set in black and white for her, and she has been content to continue with it, until her sister begins to lose her sight.
As Zhang Jing's abilities as an artist begin to dwindle, Fei gains the ability to hear. At first she doesn't understand what these new sensations are, doesn't even have the words to describe it. But she learns, pushes herself to understand, and then decides to utilise her new abilities by going with Li Wei, her childhood love, down the deadly mountain to plead for more food for their village.
Fei is a brave main character, one who isn't interested in the adventure but who is willing to do what it takes to provide a better way of life for her sister and her people.
I did like Fei as a character. There's nothing to dislike, really, which sorts of makes her a little bland as a YA protagonist. All good heroines are brave and stubborn, have given up what they want for the greater good, so Fei isn't really that engaging because of that. Zhang Jing is there as a sympathetic character, and I respected her ability to make the best of a bad situation, but she wasn't really that interesting either. Fei and Li Wei's growing romance does feel believable for the most part, but expected. Again, there was nothing about it that really sucked you in.
I did enjoy the revelation the world is much bigger than Fei and Li Wei could have believed, that their village is just a pawn in a much bigger game. There was a lot of promise in widening that world, but Mead chose to keep the story small. That's probably because this book is a standalone, rather than a series, and it is a rather short book at 266 pages so there's really no room to expand things. I do feel the book suffered for being so short, as it just seemed rushed, particularly in the last few chapters.
So overall, it's not a bad read. I read it all in one go, and it did keep me entertain me as I read it. It just hasn't really left me with much to contemplate. I can't see this book making a mark on the crowded YA fiction market, because it doesn't offer anything new or different, sadly.