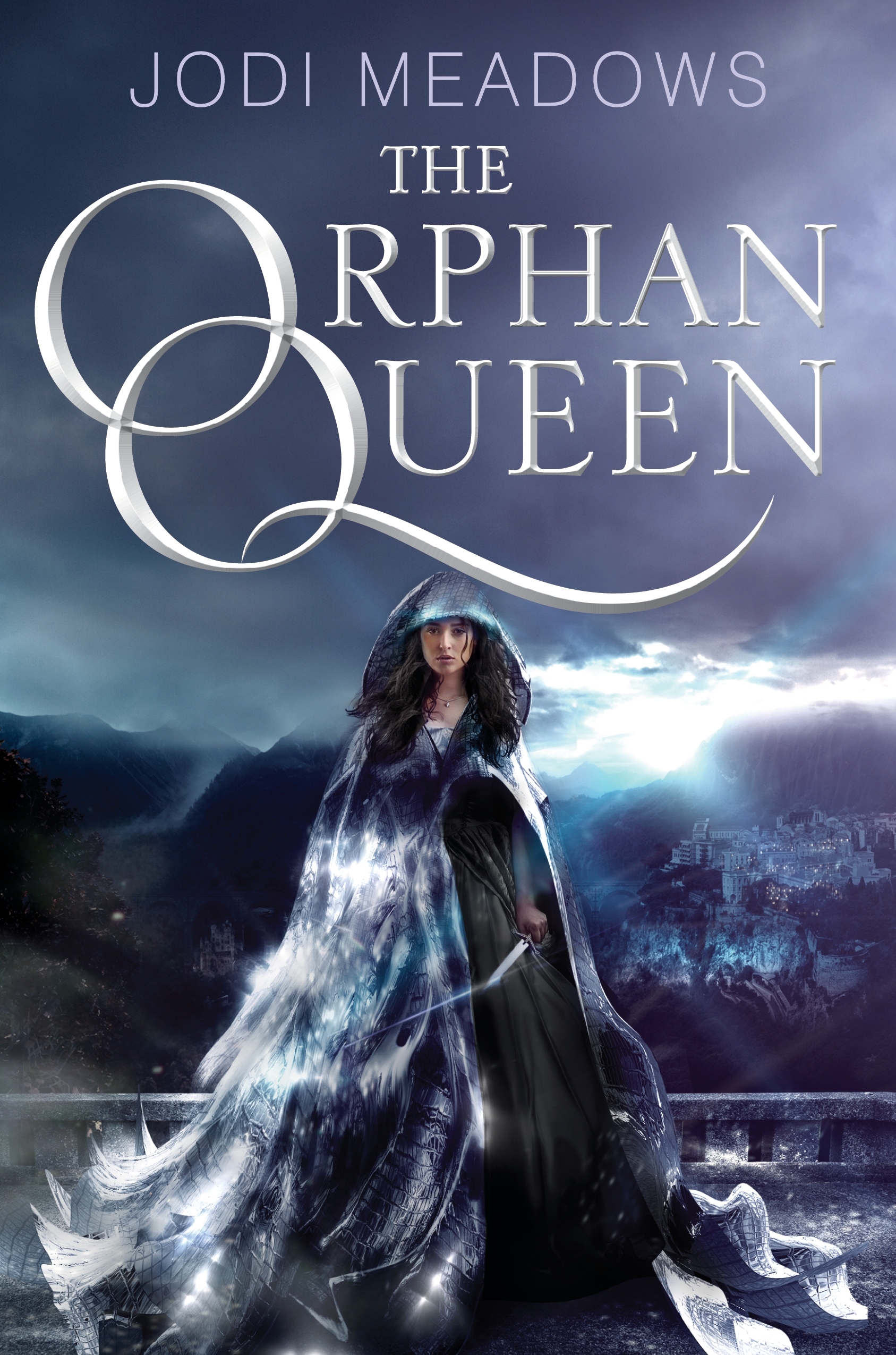 When Princess Wilhelmina was a child, the Indigo Kingdom invaded her homeland. Ten years later, Wil and the other noble children who escaped are ready to fight back and reclaim Wil's throne. To do so, Wil and her best friend, Melanie, infiltrate the Indigo Kingdom palace with hopes of gathering information that will help her succeed.
But Wil has a secret - one that could change everything. Although magic has been illegal for a century, she knows her ability could help her save her kingdom. But magic creates wraith, and the deadly stuff is moving closer and destroying the land. And if the vigilante Black Knife catches her using magic, she may dissappear like all the others... (from Goodreads).
Rating:

★
★
☆
☆
☆
The Orphan Queen has been on my To Be Read list since about 2015, and it really caught my attention. Not enough to read it at the time, obviously, but enough to buy it. That's something, right? Probably should have just never bother really.
Recently I seem to be reading books that are just rather poor. I'm not really sure why everything I pick up is a bit of a dud. Clearly just a bad batch that I was hoping this would improve but it didn't.
The Orphan Queen follows the story of Wil, a dethroned Princess who is part of a young group of kids trying to play a revolution. They're all idealistic but now in an endearing way. More annoying than anything else. None of them really know what they're doing. They just have an aim and a leader, Patrick, who thinks he can get them there. He can't.
Wil and her best friend, Melanie, are sent into the heart of enemy territory, posing as aristocracy fleeing from their homeland who are seeking refuge at the court of the Indigo King. They have been sent there by Patrick to spy on court, to learn of the plans the King has to fight the Wraith, to find a way to overthrow his control. Wil is very anxious she will be recognised; as a former Princess she had met the Indigo King and the crown Prince Tobiah before. Luckily they have no idea who she is.
As the story progresses, we see Wil begin to understand Patrick's plans aren't about peace. Unsurprisingly, he is quite mad and thinks murdering the King will make everything better. It won't. Wil disagrees with his plan, but neither of them really don't seem to know what they're doing. How were they going to get her Kingdom back?
As a character, Wil is whiny and annoying. Her relationship/romance with Tobiah isn't compelling, and her romance with the masked vigilante Black Knife doesn't hold much interest for me either. The story itself wasn't terrible, but it was just bland. It took cliches from the genre, which I don't mind if done right, and added nothing to it. I was very disappointed with this book, and did struggle to finish it.
I won't be reading book 2, despite having heard it is the better of the two. I just don't think I can face it.