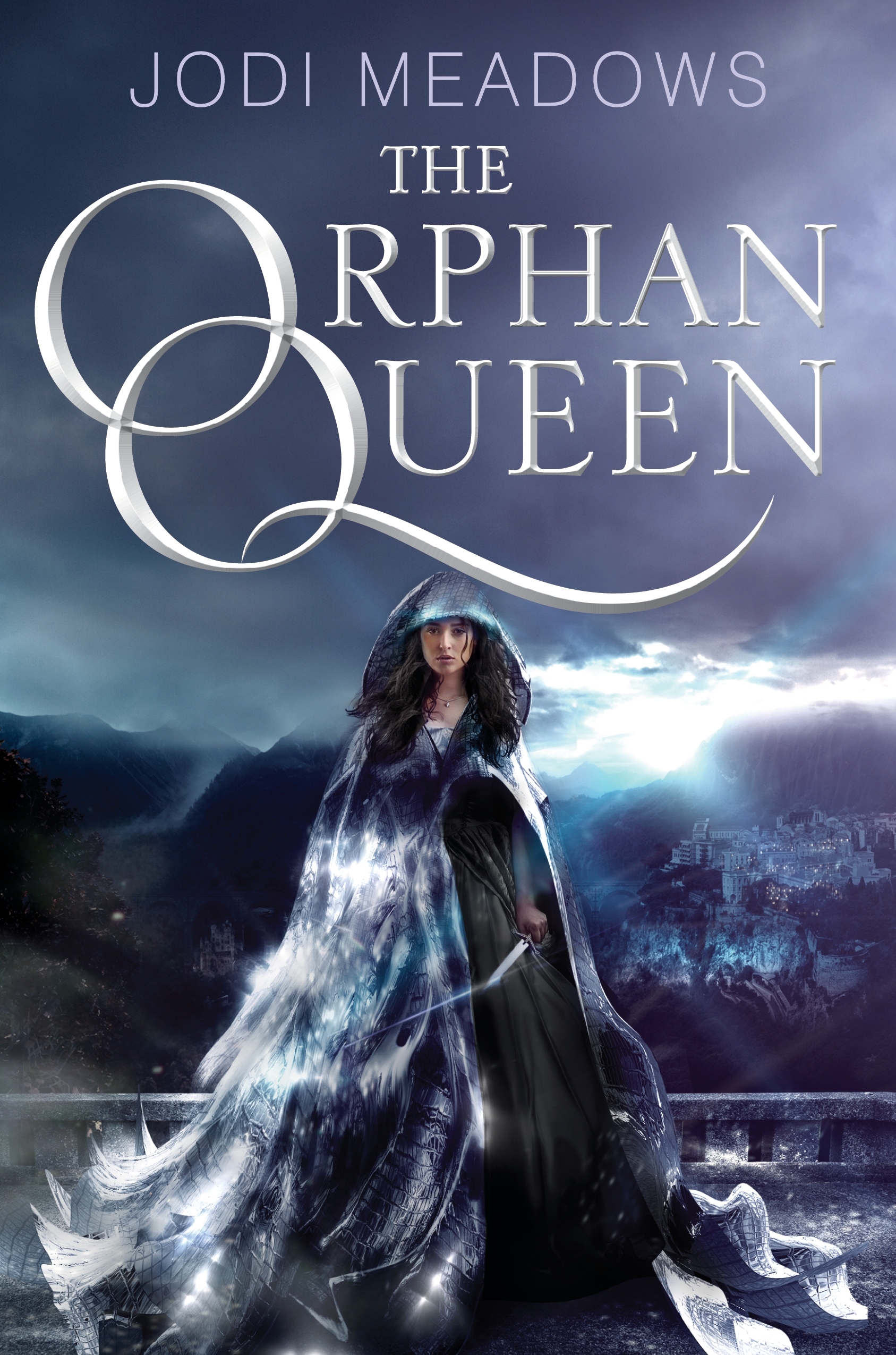 The Orphan Queen (The Orphan Queen #1) by Jodi Meadows
When Princess Wilhelmina was a child, the Indigo Kingdom invaded her homeland. Ten years later, Wil and the other noble children who escaped are ready to fight back and reclaim Wil's throne. To do so, Wil and her best friend, Melanie, infiltrate the Indigo Kingdom palace with hopes of gathering information that will help them succeed.
But Wil has a secret—one that could change everything. Although magic has been illegal for a century, she knows her ability could help her save her kingdom. But magic creates wraith, and the deadly stuff is moving closer and destroying the land. And if the vigilante Black Knife catches her using magic, she may disappear like all the others. . . . (from Goodreads).
The Orphan Queen
has been on my TBR list for a long time now, practically since it was released back in 2015. The cover was what first caught my attention when I was browsing through Foyles. It looked very supernatural, with the mist and the purple tones. The story sounded gripping, and I'm always partial to a rebel story trying to overthrow a corrupt monarchy. So yeah, excited to read.



The Jewel (The Lone City #1) by Amy Ewing
Violet Lasting is no longer a human being. Tomorrow she becomes Lot 197, auctioned to the highest royal bidder in the Jewel of the Lone City. Tomorrow she becomes the Surrogate of the House of the Lake, her sole purpose to produce a healthy heir for the Duchess. Imprisoned in the opulent cage of the palace, Violet learns the brutal ways of the Jewel, where the royal women compete to secure their bloodline and the surrogates are treated as disposable commodities. Destined to carry the child of a woman she despises, Violet enters a living death of captivity – until she sets eyes on Ash Lockwood, the royal Companion. Compelled towards each other by a reckless, clandestine passion, Violet and Ash dance like puppets in a deadly game of court politics, until they become each other's jeopardy – and salvation (from Goodreads).
Going back to my teenage years of dystopian fiction, this book would be exactly the kind of thing I'd like to read. It just came a few years too late for me to feel like I needed to read it as soon as it was published back in 2014. I think my taste has evolved since those years, but I'm still going to give The Jewel a go and see whether I enjoy it or not.



Mort (Discworld #4, Death #1) by Terry Pratchett
Death comes to us all. When he came to Mort, he offered him a job.
Henceforth, Death is no longer going to be the end, merely the means to an end. It's an offer Mort can't refuse. As Death's apprentice he'll have free board, use of the company horse - and being dead isn't compulsory. It's a dream job - until he discovers that it can be a killer on his love life...
(from Goodreads).
So my boyfriend is obsessed with Terry Pratchett, and he keeps saying how much I need to read all forty-one books in the Discworld series. Finally I have relented (it's not that I didn't want to read them; I just didn't want to do something he told me to do cause I'm stubborn and have to win at everything) so
Mort
is the book I am choosing to start with. There are series within series in the Discworld books, so I'm starting with the
Death
series because for some reason I always like reading personifications of Death.