2015 was a very good year for film fans, and a very bad one. Each good film seemed to be counter-balanced with several rather terrible attempts at entertainment. I saw rather a lot of the new releases this year, and I'm going to be given a quick rundown of some of my favourites, and the some that made me question why anyone even bothered to make them. The films are separated into best and worst, but aren't in rank in those sections.
Best of 2015
This was, without doubt, my favourite film of 2015. I was rather sceptical before going to see it, as I hadn't seen any of the trailers. What I have seen is some of the previous Mad Max films, and I didn't enjoy them. I thought this film would follow the same lines. I'm so glad I gave this movie a chance, because it was breathtaking to watch. The plot is rather simple, and I will admit there really isn't much going on - they drive one way, then turn back and drive back to where they came from. But it's the beautiful execution of the whole thing, the colours, the action sequences, the characters. Furiosa (played by Charlize Theron) is the most fascinating character, as she is this proper amputee badass, and she and Max (Tom Hardy) have great chemistry as the leads. What I like most is how badass all the women are in this; they're equal to any man, and that's not something you typically see in a Hollywood film. The plot was going to happen whether Max had turned up or not, and that's a real step in the right direction for an action film, as I'm tired of seeing the man save the damsels in distress.
The Man from UNCLE
While it seems like just another spy film, it actually brings something that is highly underutilized in the genre; humour. Anyone can make a spy film, but not everyone can do it well. The Man from UNCLE is an excellent example of doing a spy film well. It's executed with precision and attention to detail, well-paced, and well-cast.
The dynamic between our leads Napoleon and Illya (Henry Cavill and Armie Hammer respectively) is fantastic, capturing the battling personalities of the two. For both of them, they're used to winning and it's fun to see them both trying to out-do the other. Gabby, the female lead, could have been less annoying, I suppose, but I didn't mind too much as she wasn't in it that much. Plus the boys really stole the attention.
It's much sleeker than the original 1960s TV show, which is hilariously bad. I recommended watching both this, and that TV show. I really hope this movie gets a sequel.
MacBeth
MacBeth has been my favourite Shakespeare play since we had to study it in school at fourteen. There wasn't really any way this film could have disappointed me, as it was beautifully cast and Marion Cotillard was an excellent choice for Lady MacBeth, who is my favourite character in the play as she's just so dark.
Some of the artistic chances really enhanced the depth of the plot, the despair of the characters. I engaged so much with this adaptation, and I'm so glad it was done so well.
Jurassic World
I didn't like the original Jurassic Park films, and am not that fussed on dinosaur movies, so didn't really expect to enjoy this. But I did. It's not on my 'best of' list because it's the most wonderful film I've ever seen; I know it wasn't really that good, but I enjoyed it for what it was. I left knowing I had enjoyed myself, and the plot had worked well. There were moments I had laughed, characters I had engaged with. Sure, a lot of the time I was thinking how is that Claire woman still running in heels cause surely her feet must be hurting enough to just give up and take them off? So, overall it had been a rather enjoyable viewing, but I'm not sure if I'll bother seeing a sequel.
Ant-Man
Again, this film was a surprise. It sounded ridiculous when it was announced, and I wasn't going to bother paying money for some stupid film Marvel had made simply because they could. Age of Ultron had disappointed me earlier in the year; yes, the action sequences were good but it was just so cluttered, and was just a mess really. I walked away slightly disappointed, and the disappointment grew over time.
Ant-Man turned out to be fresh and new, and funny. Not bogged down with exposition and too many big characters, it was a nice introduction to this new addition to the Marvel cinematic universe. Hope could have been more useful, and better written, but Marvel doesn't have the best track record with fleshing out their female characters. Just look at all the wasted potential of Black Widow, who was reduced to nothing more than a love interest in Age of Ultron - another reason I walked away disappointed.
The Age of Adaline
This film was actually rather beautiful, from the plot to the costumes it was all done with great care. Lively shone in her role as Adaline, portraying her loneliness and aloofness with enough vulnerability for her to be likable but not pitied. The story tugged on my heart strings each time a sacrifice Adaline had made to protect either herself or her loved ones was revealed. It only had a small number of cast members, but it worked well in its simplicity.
Plus, all of Lively's costumes were just incredible. I walked away thinking I wanted almost everything she'd worn.
Worst of 2015
Fantastic Four
I think everyone in the world knows just how shit this film was. It didn't make sense, nothing interesting happened, the plot was so slow it was painful to watch. It felt like I was wasting my life sitting trying to concentrate on this poorly-edited film with stale characters and zero chemistry. I thought all of the actors were just crap, and I have no idea whether or not it was the script that made them seem so stale, or whether they simply can't act. I think for most of them it's that they can't act. But anyway, this made the original two Fantastic Four movies look amazing in comparison.
Jupiter Ascending
This was worse to watch than Fantastic Four, in a way, because I actually had some hopes for this film. They were all dashed, because Jupiter Ascending was just so boring. With so much exposition always in the way, the plot never seemed to get anywhere. There were lots of explosions and fight scenes, things happening that should have been explained but weren't, instead meaningless things were discussed. All in all, it was just a mess, and there was so much wasted potential. Jupiter (Mila Kunis) was ridiculously annoying as a character, just so useless at every turn, and Caine (Channing Tatum) was just stupid and poorly-written. Apparently some female sci-fi fans appreciated the fact this wasn't a male-focused movie, but I really can't see why that would make anyone feel better considering it is so bad and Jupiter isn't a good role model or sci-fi character in the slightest.
Pitch Perfect 2
The first Pitch Perfect was enjoyable, because it was new and different. It had a mostly all-female cast, and that isn't that common in movies. The studio seemed to try and replicate the same formula for this film, and it just didn't work out.
The plot itself was kind of silly, but forgivable if everything else had been in order. But the spark the cast had in the first film wasn't here in the second. Beca (Anna Kendrick) was once again trying to find a life away from the Bellas, and it would have been better to see her finally passionate about it. The songs weren't really that great, and I didn't like Hailee Steinfeld's addition as a new Bella, because she brought nothing new to the table but irritation. I also don't like Rebel Wilson, and she was far too much of a focus in this.
Spectre
Not always that big a fan of James Bond, because they're always touch and go. Skyfall was superb, but I hated Casino Royale and Quantum of Solace. This follows the trend set by the latter, as it's just filled with unnecessary explosions and an over-complicated plot.
I enjoyed Q's scenes, because I think he's a great addition to the franchise. But everything else just didn't seem to fall into place the way it had in Skyfall. I didn't like Lea Seydoux as our Bond girl, as she just felt like a very one-dimensional and pointless character only there because she was pretty. I have personally moved on from the misogynistic world of James Bond, and this film just didn't make the leaps it needed to in order to keep me entertained.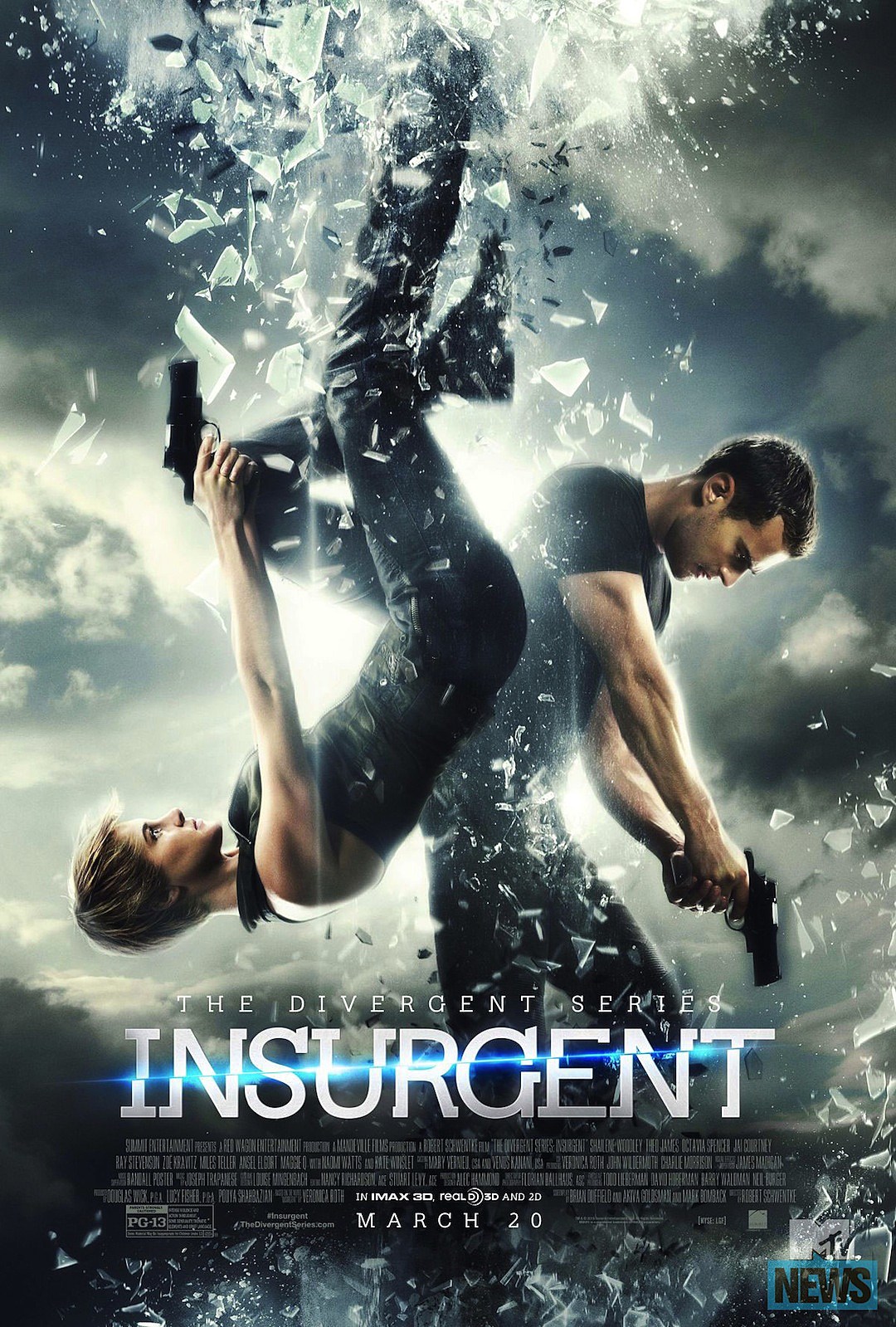 Insurgent
Divergent was a pretty okay film, a bit of the same as every YA movie adaptation at the minute, but it had potential and an interesting enough idea. Insurgent just never seemed to go anywhere with it. Still just introducing us to the world of the factions, it was wasting time and it was just a disappointment. I felt rather apathetic towards the film after watching it, and that's why it was so bad in my opinion. This is the second Miles Teller movie on my 'worst of' list, the other being Fantastic Four, so he's not doing too well in my books. Shailene Woodley is a bit touch-and-go as well, and because she's such a big presence in the film I'm not sure she carried it too well.