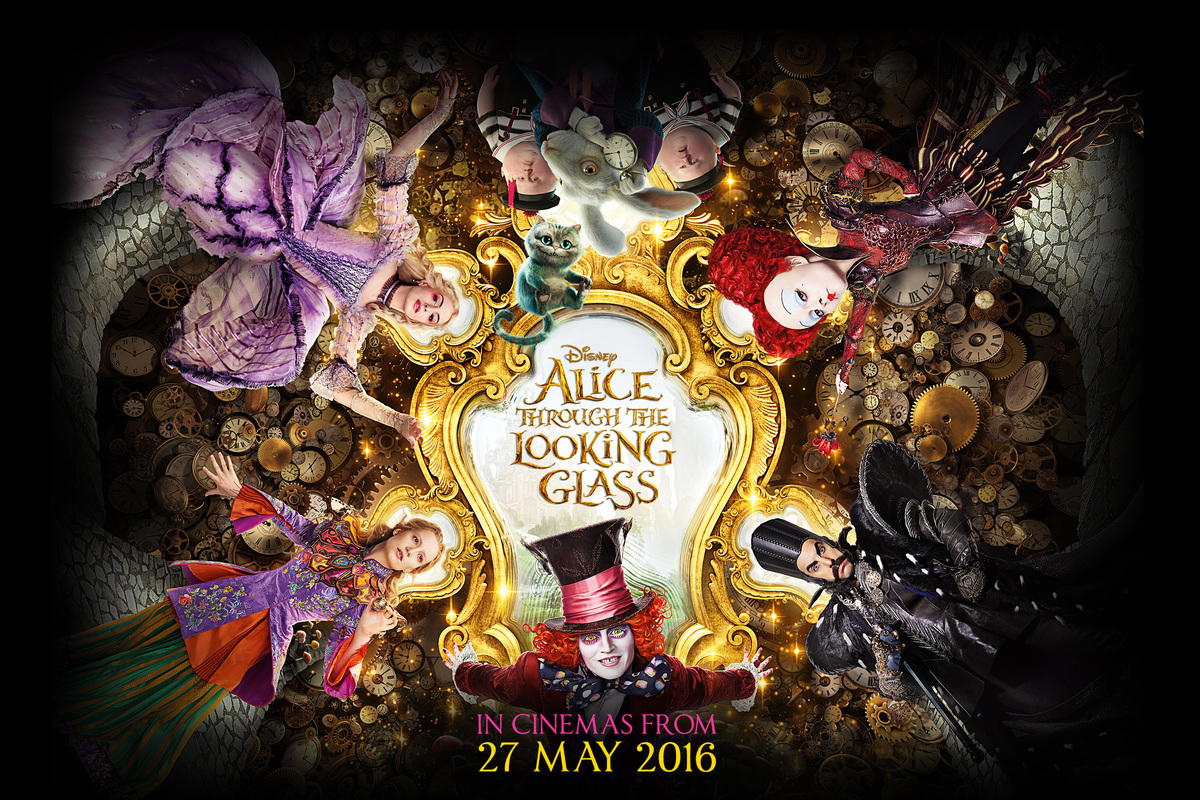 Back in 2012, Tim Burton brought a beautifully crafted Wonderland to our screens, with interesting characters and a modern Alice. I was apprehensive at the announcement of a sequel, as sequels are notoriously disappointing, but I had my hopes. Things should have been left well alone, because Burton's second outing in Wonderland falls incredibly flat.
The story of Alice Through the Looking Glass follows Alice returning to England after setting off to see the world at the end of the last film, and finds herself once more in Wonderland. She discovers something has happened to Hatter, who has become obsessed with the idea his family are still alive and need to be rescued. He tasks Alice with the mission to save them, but she worries for his sanity as he has told her before his family passed away a long time ago.
After her Wonderland friends convince Alice to go and petition Time himself to save Hatter's family, Alice finds herself with no option but to steal the Chronosphere (the centre of the clock thing that allows her to travel back in time) when he refuses her request and she discovers he is sort-of in league with the Red Queen, Alice's nemesis.
The chase back and forth through time allows Alice to see Hatter in different phases of his life, and more about the origins Iracebeth and Mirana's sibling rivalry. Time tries to get Alice to see she cannot change the past, and that time is not something to be so easily messed with. But she's stupid and selfish, so continues to jeopardize the world for her friend.
It all comes to a head when Iracebeth gets her hands on the Chronosphere, almost destroys the world, and Alice has to rush to fix her mistake. But at least Terrance gets his family back, so she does have something to show for her efforts.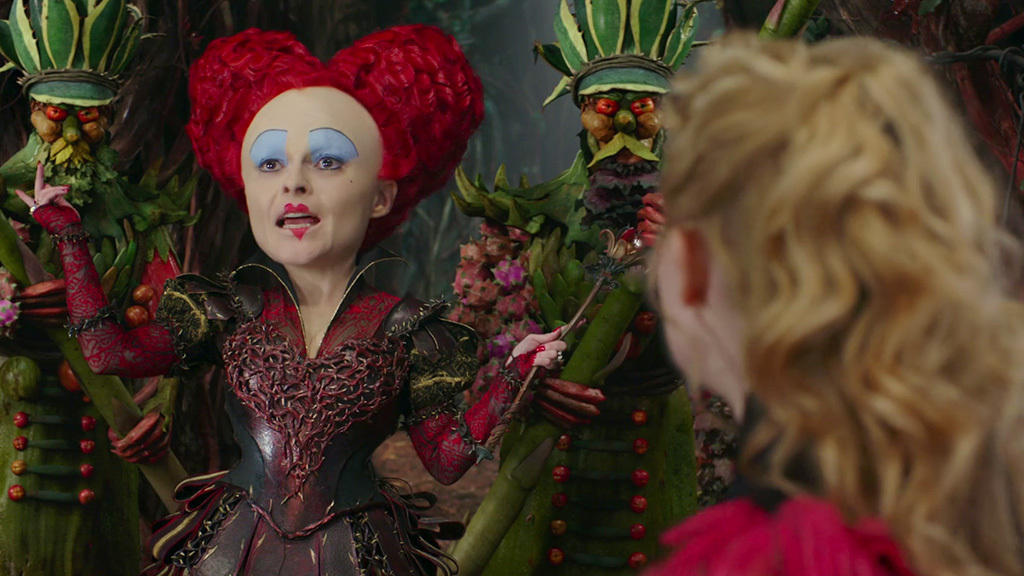 I was so bored sitting in the cinema watching this, sadly. The plot could have maybe been something captivating, but this was just a bland money-grabbing waste of time. There was no chemistry between Alice or any of the characters, no truly funny moments, nothing I particularly enjoyed about Wonderland. I much preferred seeing Alice in the human world, a woman out of her time trying to fit in with a world of tradition. Her fight for independence, her trying to get her mother to understand, was much more interesting.
All of Alice's friends from the first film were downgraded to merely background characters, with Depp taking the forefront. He was terrible in this film, and really annoying. He shouldn't have been the centre of attention. His character had a clever aspect to him, a darkness; he was just irritating in this.
I enjoyed the ending in the human world, where Alice and her mother decide to take to the ocean, opening up their own shipping company, heading off on adventures. They leave behind the lives they know, looking forward to a future they cannot predict. That was one thing the movie tried to push that I actually appreciated; look to the future, not to the past. It was still crap, though, but I will probably rewatch the first one.