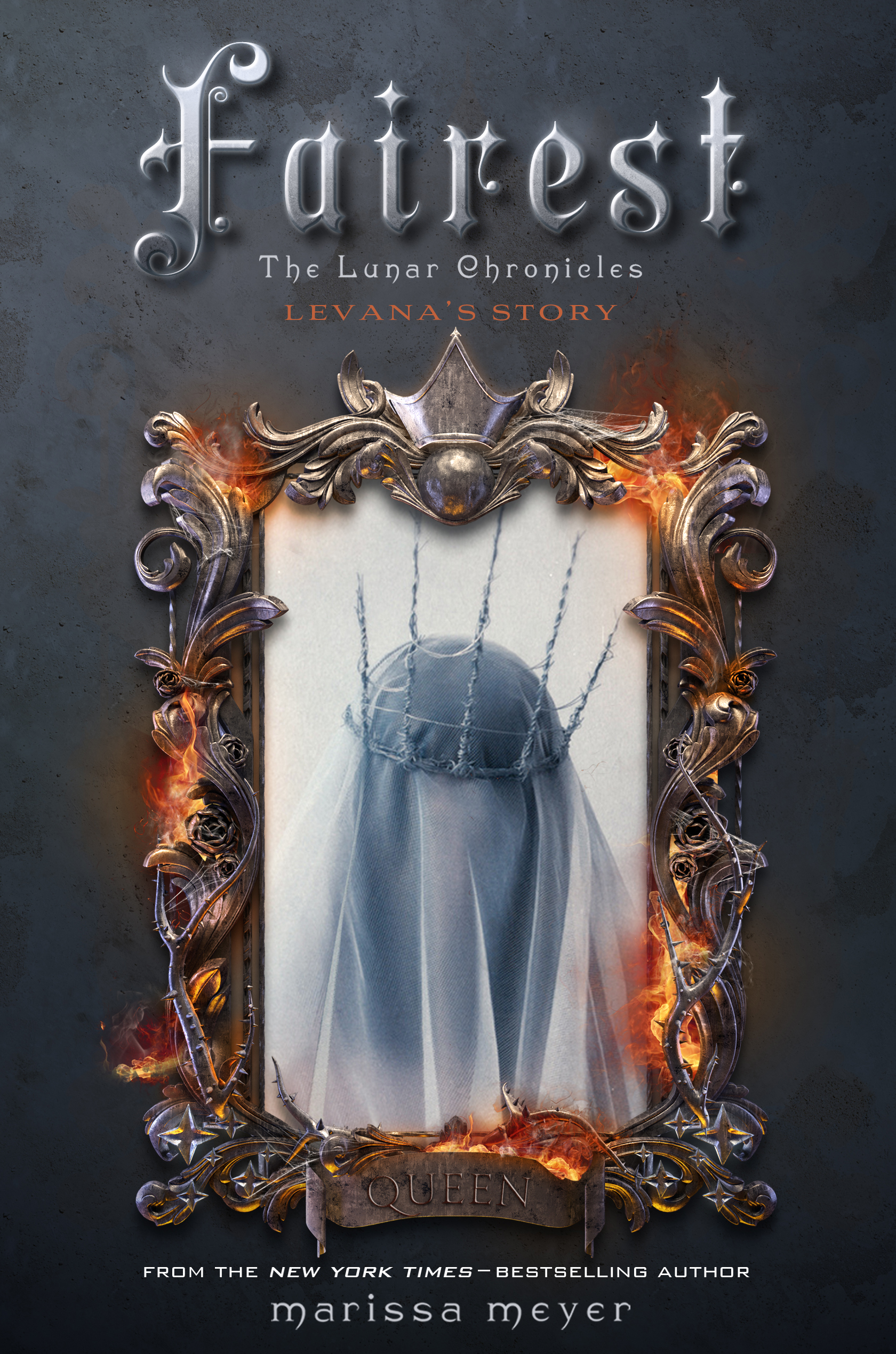 Fans of the Lunar Chronicles know Queen Levana as a ruler who uses her "glamour" to gain power. But long before she crossed paths with Cinder, Scarelt and Cress, Levana lived a very different story - a story that has never been told...until now (from Goodreads).


So I was supposed to read this book in May, to fit in with my reading of the
Lunar Chronicles
series. Things just didn't work out, and because I struggled to finish the original series on time this novella sort of got pushed down the list of priorities. But I finally got round to reading it, and therefore it's going to be blogged about.
Firstly then, I'm disappointed with the book cover. It doesn't match the rest of the series - why not? The Stars Above anthology of short stories matches, and that has a beautiful cover, so why doesn't this one? It already feels like it was just money grabbing.
Secondly, the book is very much a sweeping look into Levana's life. It doesn't focus on any particular time, and so it loses a personal connection because it just briefly looks into what happened to her that made her so evil. However, anyone who has read the series knows how it came to be that Levana became Queen. It's no big reveal that Queen Channary dies, or that Levana orchestrates the attempt on Cinder's life. The events Meyer chose to focus on weren't anything new, so seemed a little boring.
What was new was the relationship posed between Levana and Evret Hale, Levana's deceased husband and Winter's father. As he passed away long before Cinder, we never got the chance to know much about him, and even after I read Winter I still knew very little about his life, about why he chose to marry Levana in the first place. Fairest answers that question; he didn't have a choice at all. All her life, all Levana wanted was for people to love her the way they loved her sister Channary, to be appreciated for being clever and good at something. Ignored by her parents since childhood, and abused by her sister, Levana never stood a chance of being anything other than cruel and twisted, and Fairest explores that.
I really wish Fairest had rolled with the chance it had to really explore Levana as a character, to really flesh out her back story. She was always an interesting character in the original series, and there is so much potential in this to make her more than just a villain. I would have loved to see the initial years of her relationship with Evret in greater detail, to see his struggle during the tireless manipulations Levana was drowning him in to love her. Sadly that all gets brushed over, because this book is clearly not about Levana, not really. It's just to introduce Winter for the next book.
It was the wrong choice for the narrative, I feel. As was to set the novella over such a large period of time - spanning from Levana's early teenage years right up until a few short years before the beginning of
Cinder.
Purely based on the content, I feel this book was actually pretty unnecessary in the scheme of things. If it had been focused more on Levana and a particular era in her life when she was trying to decide the type of person she wished to be, I think it would have worked better. I think it would have flowed better with the series as a whole. As it stands, it just wasn't anything more than a way to shoehorn in information for the original series that we already knew had happened but just didn't really know how or why yet (but we do once Winter was released).