The film tells the story of the identical twin gangsters Reggie and Ronnie Kray, two of the most notorious criminals in British history, and their organised crime empire in the East End of London during the 1960s (from IMDb).


There was a lot of hype about this film coming up to its release, especially amongst my friends who love Tom Hardy. Starring Hardy in the dual roles of the Kray twins, this film was supposed to be the most interesting film of the year. Unfortunately it wasn't. It might actually be one of the worst films I've ever seen, and I've seen a lot of films. It's definitely one of the worst gangster films made.
I get that this was a biopic, and not a Hollywood gangster action film, but I wasn't impressed or captivated by the story. Reading about the Krays, their story and their lives are actually quite intriguing, so I think it must have been the slow pace of the movie, and the poor writing that let this film down. Hardy was impressive in his role, and was able to convey the charming nature of Reggie Kray, and the unbalanced Ronnie, well; but the script did not do him justice.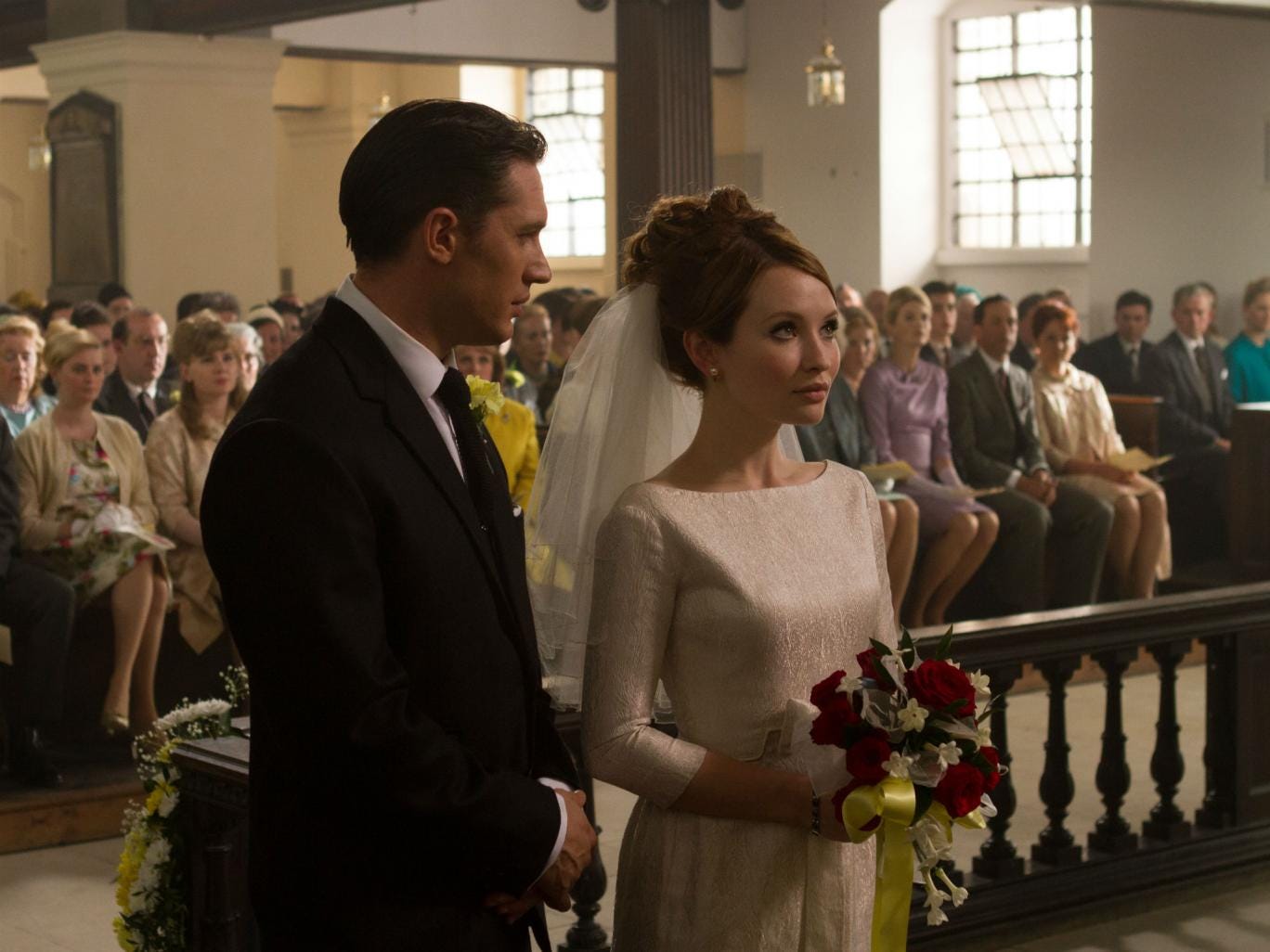 Emily Browning was good in her role as Francis Kray, Reggie's suffering wife. Having her as the narrator was fascinating, as she was clearly a biased and unreliable narrator, and it was a way to express that for a very long time she saw Reggie was this perfect man, despite everyone telling her different, and then as the movie progresses her opinion changes and the way she talks about him becomes more bitter. Francis
had a dream of how her life would go, and became depressed and disillusioned when she discovered what she had wasn't that, and she didn't fit in with Reggie's world.
For all the films' flaws, this was a masterstroke of storytelling, and Browning is perfect as the romantic but fragile Francis.
I do think the film focused too much on Reggie and Francis, though.
Legend
was supposed to show the lives of Reggie and Ronnie, but Ronnie seems more of a background character, and occasionally the antagonist, to Reggie who appears to be the lead character. Any time Ronnie is on screen, it seems as though he's the humorous character to give the audience some laughs, by being so abrupt regarding his sexuality. However, Ronnie isn't gay; he's bisexual, as he himself stated several times in interviews throughout his life. That is never mentioned in the film, never even hinted at. Ronnie was even dating a woman named Monica during the time the film was set, and she was never seen or mentioned. There was a layer to the character missing from being pushed to the background for the sake of Reggie and Francis' story. I'm not even sure I could name any of the other characters in the film as, like Ronnie, they were seemed there to fill out the room and to move the story on, as slow as the movement was.
There was just so many places this story could have gone, and it went nowhere. It didn't commit to being a violent film, or being dark. It was just a sporadic jumble of stabbings, to some darkly humorous
moments, to becoming stale and slow once more. Despite this movie being two hours long, in the last few minutes suddenly there was a rush to sum everything up, and it ended just like that. I was shocked the film ended the way it did, Reggie waiting for the police to arrest him as he despairs at the loss of Francis. It wasn't a good ending; I didn't even realise that's what it was. It was when the screen faded to black I realised that was it, and the huge wave of disappointment crashed over me because I had wanted to like this film so bad, and thought "surely it has to pick up soon".
So, yes, I would not recommend going to see or buying this film. If you do wish to see Tom Hardy in a film that deserves to be watched, go and buy Mad Max: Fury Road. Now, that's a film.