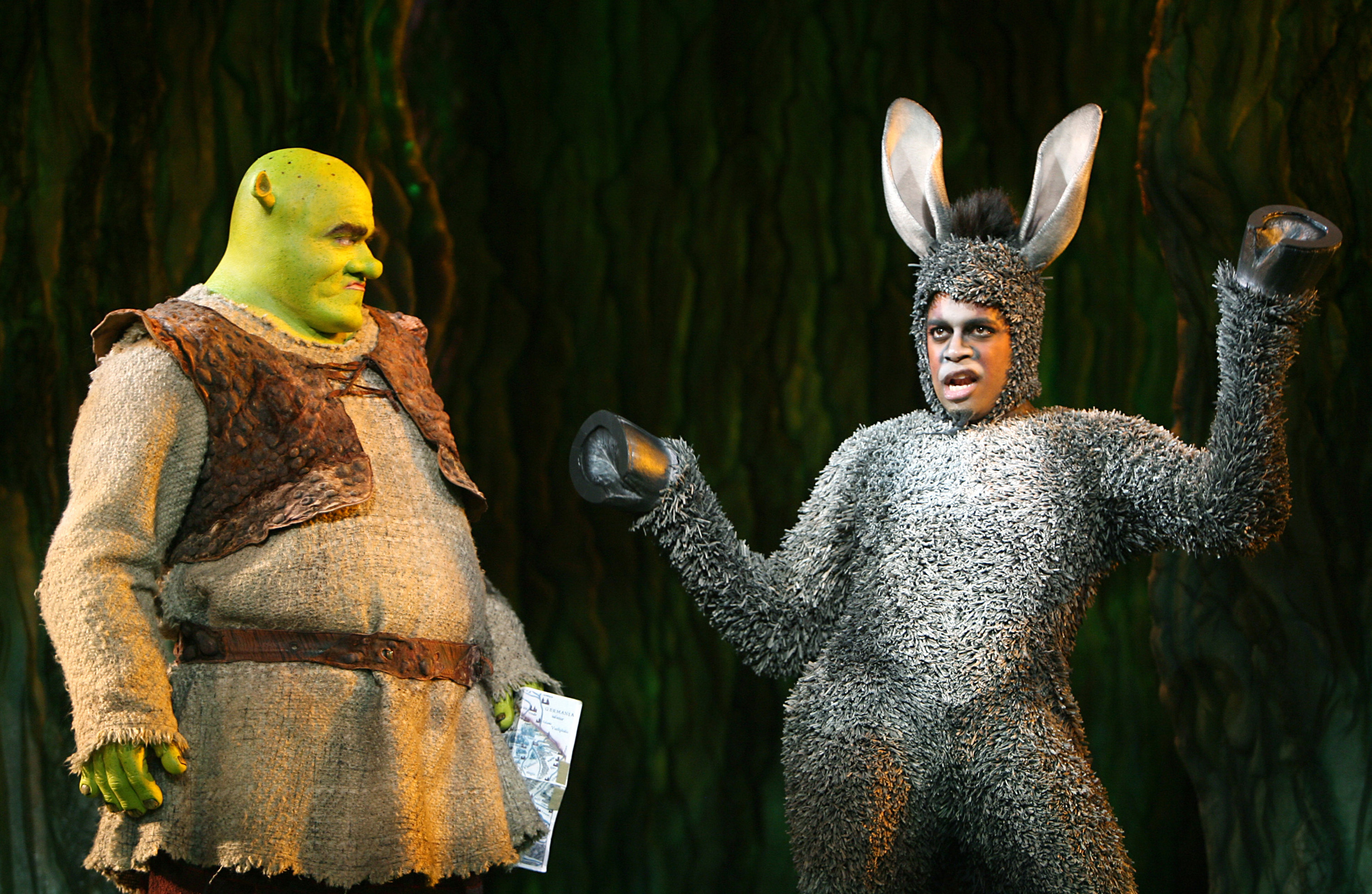 Make room for ogre-sized family fun as the greatest fairy tale never told comes to life in a whole new way (from IMDb).
Shrek was once a groundbreaking children's movie, and despite the years that have passed and the somewhat questionable sequels (though Shrek 2 was epic), it has remained influential. Everyone remembers that movie, even though it came out all the way back in 2001. This musical likes to remind us Shrek was always about being silly and lighthearted, but has a clear message that life isn't a fairy tale. At least, that's what I always took from it growing up.
At the moment, Shrek the Musical is touring in the UK and at the end of January is coming to the New Wimbledon Theatre. If you ever watched Shrek and loved it, you need to go and see this, cause it will definitely make you laugh. Or buy the DVD recording from the Broadway production, which is much cheaper. Or do both, like me, since I already own the DVD.
The musical follows the same story as the movie, almost word-for-word. It's nothing new in that respect, but do you really want new? If you're paying to see Shrek, you kind of want to see the movie just with some catchy, ridiculous songs. And that's exactly what you're going to get. Especially with Lord Farquaad essentially played as a rather camp man, which fits the character very well. It meant I enjoyed him on screen far more than I had in the movie, because he genuinely provided some humour.
The song themselves are quite good. One of my favourites is "I Know It's Today", sung by Princess Fiona at different stages in her life as she reflects on her imprisonment and hopeful escape from her tower. The humour and hope laced into the song works really well. Another favourite would have to be "Freak Flag," sung by the collection of fairy tale creatures who had been banished from their homes by Lord Farquaard, and their decision to finally stand up against him.
The costumes and make-up had real time and effort put into them, and they were greatly appreciated. Every character looked as they were supposed to, and there were lots of fabulous colours. Pinocchio's clothing, made to look like wood, was amazing and shows the care that was put into the Broadway production.
A
s for Shrek and Fiona, their love story is as strange and unexpected as it was back in 2001 but none the less heartwarming, as Fiona chooses to go with the person who makes her laugh and smile, rather than the man the fairy tales told her she should marry.