A struggling actress and her novelist lover each illustrate the struggle and deconstruction of their love affair (IMDb).
Most people have never heard of this musical and that's actually such a shame, because this is something modern and new to the genre. The Last Five Years is both a love story and a tale of heartbreak, flawlessly intertwined to tell the tale of Cathy and Jamie.
The concept of the musical is that it's told from both Cathy and Jamie's perspectives, but Cathy's story we see her work back from the moment she knows her marriage is over, right back to their first date. Jamie's story shows his love for Cathy growing, his career taking off, and then the problems setting it that destroyed everything they once had.
I saw The Last Five Years performed at the Greenwich Theatre back in 2013, with Danielle Hope and Jon Robyns starring as Cathy and Jamie. Unlike the movie, this production had no other characters on-stage. What this achieved was a bare look into a broken relationship, and the idea of two converging timelines was just such a perfect, and different, way of telling a story we've all heard before. It made it feel new.
Cathy was a character I really connected with, as most of her songs focus on her resentment that she feels she is putting more into this relationship than Jamie is, or that she doesn't feel good enough because her career isn't taking off the way his is. Every song she sings, the hatred she bares for him is etched away, and at the very end of the musical she feels nothing but love and hope for a happy future together with him. Her timeline is the way you look back on a relationship, reflecting on all the bad times, all the warning signs you should have given up long ago, and finally you reach that first moment where you remember it had felt like the right choice, once upon a time.
Jamie's timeline tells the story of how a relationship actually goes when you're living it. He starts our with such high hopes and these dreams of how his future with Cathy will go, and with every song we see they just didn't make it there. His career as a writer takes off, and that success is juxtaposed with Cathy's floundering career as an aspiring actress, and like any relationship it starts to cause problems. With Jamie, we see he's not truly doing any of it to hurt Cathy; he just doesn't understand why she's always being so difficult, and he doesn't understand what she means when she says he's being selfish. By the end of it all, neither Jamie nor Cathy are happy, but Jamie is ultimately the one with enough strength left to walk away. Unlike Cathy, his spirit hasn't been broken, and he still feels he deserves to be happy, and can find happiness out there with someone else.
The soundtrack itself could be stronger at times. The majority of Cathy's songs are excellent, particular favourites being "See I'm Smiling" and "Climbing Uphill/Audition Sequence". Jamie's songs don't resonate with me as much, as they just seem a little bratty with "A Miracle Would Happen" being the perfect example. "If I Didn't Believe in You" is such a good and pointed song, expressing Jamie in such a grown-up way, and I wish the rest of his were as strong as that one.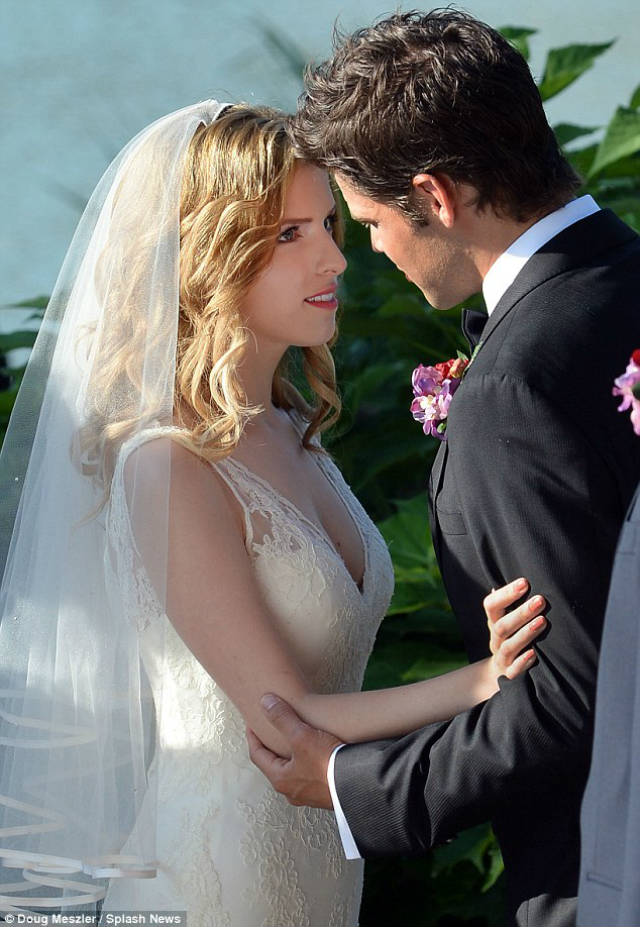 I preferred the musical to the movie, but the movie is quite good too.
Kendrick and Jordan (who played Cathy and Jamie in the movie) were rather excellent in the roles, conveying their characters very well, and they deserve credit for that.
There's nothing wrong with the movie, it just loses a bit of the intimacy from the transition from stage to screen. The movie was filled with other characters, the characters we heard them speaking to or about in their songs. It was the only way the film would have worked, I understand that. What I don't understand was why it didn't get a decent release in the UK. I was very excited to see it when I heard it was being made into a film, but the release date here was just pushed further and further back until I eventually forget to look out for it, cause there was no advertising anyway, and before I knew it, it was on sale on Amazon. This film would have been far more successful if the advertising campaign had been handled better, if they had gotten some hype going about the film. With a star like Anna Kendrick, there was an audience there to tap into that would have gone to see anything she was in.
If you ever get the chance to see the musical on stage, I highly recommend you go and see it. If stage-to-screen adaptations aren't for you, I'd probably say avoid the movie. But the concept is really interesting, and it is a different way to see a relationship falling apart, so for the majority of you I would recommend it. But sure, make up your own mind about it.